Home owner and renter
Launch your household into the next century, today.
Read on
Property management
Attract and retain tenants by offering the best-in-class internet experience.
Learn more
Business
Show your clients and employees you mean business.
Learn more
In today's world there truly is a need for speed.
Reduce family friction.
As we work from home, cut the cord with cable and up our gaming experience, our need for reliable, consistent speed isn't a "nice to have"—it's a life necessity.
Streaming
Watch all of your favorite shows, movies, sports or news on any device at any time.
Gaming
There is no better gaming experience. Period.
Telecommuting
Super-fast, reliable connections for super-fast, reliable work efficiency.
No ups and downs.
Whether sending large work files or downloading the latest video game, fiber does things faster.
No more speed sharing.
Fiber is installed directly to your home. No shared lines with neighbors like Ted who is constantly live streaming his "cooking show."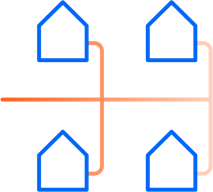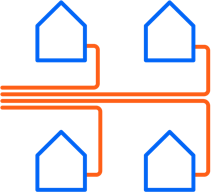 Too good to be true?
Don't listen to us. Listen to your neighbor. Because when asked "Would you refer USI to a friend?" 99.9% of our customers said yes. How's that for Minnesota nice?
5 stars for speed, reliability, price, and even customer service.
Great service, great prices, and the employees are all fantastic.
Lightning fast speed for both uploads and downloads. Great for gaming and streaming.
Continually impressed by the customer service of USI.
This is what streams are made of.
Good things come in small packages. And amazing things come in bigger packages. Either way, you can't lose. It's all unbelievably simple internet.
Looking for TV and Phone?
Internet-based phone offers the bells and whistles you'll love. At a price you'll adore. While any basic streaming service turns any device into a window into your TV viewing world.